PEER SUPPORT
Local 22 IAFF – Peer Support
The mission of the Peer Support Program (PSP) is to offer confidential assistance and support to all Local 22 Health Plan members and their families, during times of personal need or due to traumatic incidents. The PSP augments the Local's and PFD's Employee Assistance Program (EAP) but does not replace psychological treatment. The objective of the PSP is to minimize psychological trauma that Local 22 members and their families may experience throughout their career and render assistance in an attempt to accelerate normal recovery to abnormal events, some of which are unique to Firefighters and EMS providers.
Local 22 Peer Support Committee
Tommy Kane – 215 917 7236
Mike Yaeger – 215 514 5288
John Stankiewicz – 215 833 9675
Local 22 IAFF – 215 440 4400
If you find yourself in crisis, you can contact any of the above committee members 24/7 or reach out to any of the resources listed on this website (under resources). A list of all Peer Support Members are listed below. All communications are kept strictly confidential.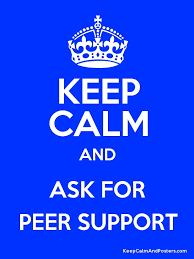 Our Team is made up of thirty Local 22 members who come from all ranks in the Philadelphia Fire Department. They come from Fire and EMS. Both active and retired members are trained and committed to help support our Local 22 brothers and sisters on the job, as well as their families.
Peer Support Counseling
Local 22 Health Plan is in the process of building a strong Crisis Management Team to include trained IAFF Peer Support Counselors, Chaplin Services, Behavioral Health Specialist, along with a list of resources gathered to provide our membership with the best Behavioral Health Services available.
Substance Use Disorder
Suicide
Post-Traumatic Stress Disorder (PTSD)
Marital Issues
Financial Troubles
Depression
Death
We cannot stress enough that these are completely confidential experiences between you and your Peer Support Counselor.
We are here to support you! We want to help you! These services are absolutely confidential. if you or someone you love needs help you can contact us 24/7.
Suicide Prevention Video