Peer Support Program
Local 22 IAFF – Peer Support
The mission of the Peer Support Program (PSP) is to offer confidential assistance and support to all Local 22 members and their families, during times of personal need or due to traumatic incidents. The PSP augments the Local's and PFD's Employee Assistance Program (EAP) but does not replace psychological treatment. The objective of the PSP is to minimize psychological trauma that Local 22 members and their families may experience throughout their career and render assistance in an attempt to accelerate normal recovery to abnormal events, some of which are unique to Firefighters and EMS providers.
Local 22 Peer Support Committee
Tommy Kane – 215 917 7236
Mike Yaeger – 215 514 5288
John Stankiewicz – 215 833 9675
Local 22 IAFF – 215 440 4400
If you find yourself in crisis, you can contact any of the above committee members 24/7 or reach out to any of the resources listed on this website (under resources). A list of all Peer Support Members are listed below. All communications are kept strictly confidential.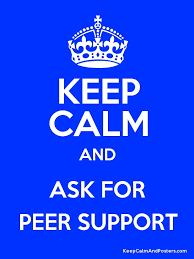 Our Team is made up of thirty Local 22 members who come from all ranks in the Philadelphia Fire Department. They come from Fire and EMS. Both active and retired members are trained and committed to help support our Local 22 brothers and sisters on the job, as well as their families.
Peer Support Members
 
Last Name
First
Cell #
Company
Andrejczak
Colleen
215 370 8822
E46/G
Belvey
Lamont
267 229 7912
E51/D
Brady
Mike
215 594 3761 
E72/A
Brown
Edward
215 680 5113
R01/D
Carman
Jeffrey
267 992 1912
E52/A
Dawson
Latria
915 519 2020
E59/H
Dugan
Sean
267 343 5913
E68/C
Gardener
Joseph
215 870 4435
E71/D
Gibson
Robert
267 252 5643
E45/D
Glynn
Beth
215 990 1872
ES-6
Gordon
Khyle
267 463 6882
E45/D
Grillone
John
215 218 8196
Retired
Howard
Marc
215 637 4203
L28/D
Jarosz
Caroline
215 941 1587
BN08/B
Kane
Thomas
215 917 7236
E25/C
Lopez
Ivan
215 275 9726
R01/A
Marks
Edward
215 331 8576
Retired
McKiernan
Tommy
215 485 8920
BN01/C
McLaughlin
Karen
215 300 7979
E16/C
Murphy
William
215 815 0960
ES11/H
Roman
Francisco
215 498 5243
E61/C
Stankiewicz
John
215 833 9675
R01/D
Sullivan
Sean
267 240 5143
E40/B
Sylvester
Thomas
215 266 0786
Retired
Verros
Thomas
215 776 0280
BN09/B
Watson
Mike
215 275 5590
Retired
Wnek
Frank
215 847 6882
L16/A
Wnek
Matthew
267 784 7467
BN07/B
Yaeger
Mike
215 514 5288
Retired